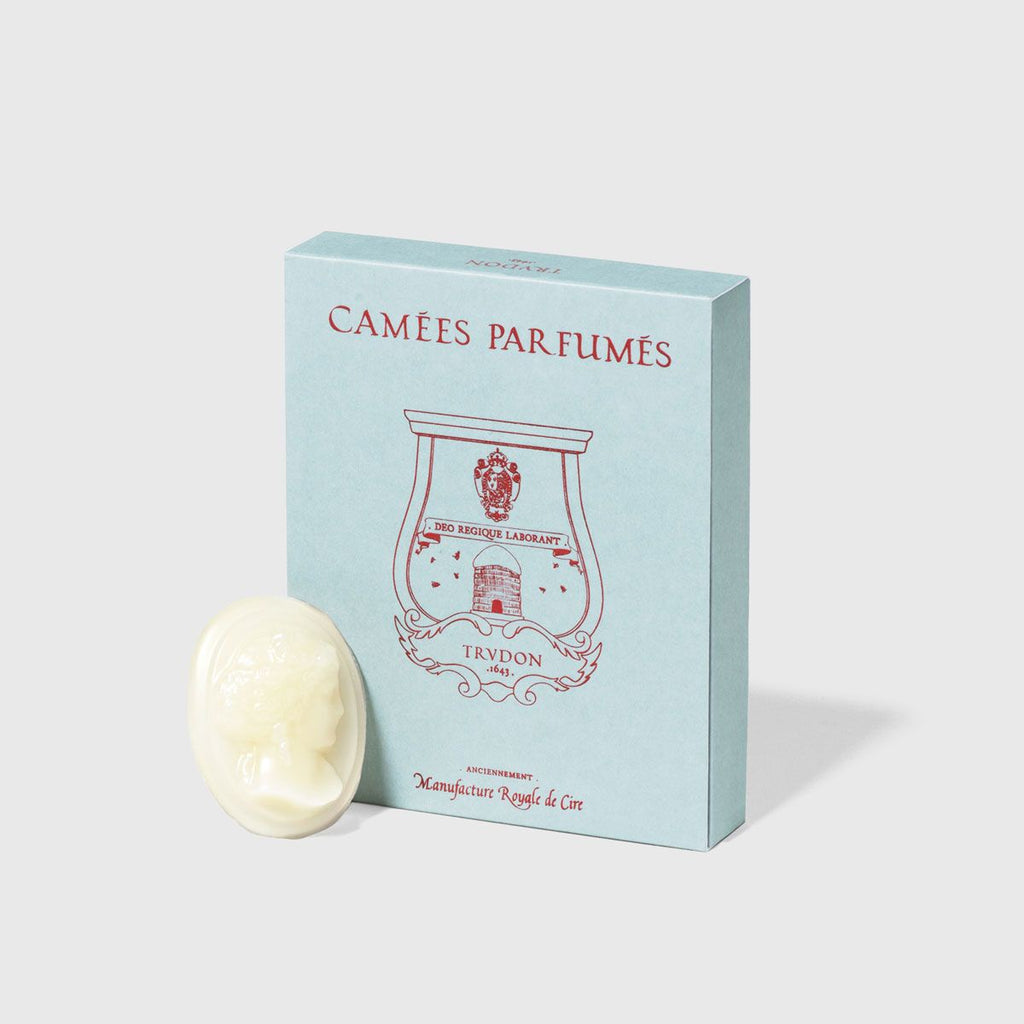 Trudon Spiritus Sancti Cameo Wax Melts
£28.00
Trudon Spiritus Sancti Cameo Wax Melts : Incense
Box of 4
Once the night-light is lit, the heated cameo will melt and spread its fragrance rapidly into the air. A scented wax cameo will diffuse 8 hours approximately.
Splinters of crimson, gold and olibanum, heady and holy perfume of altar candles, luxurious wake of the senses and perfume-burners where amber splutters : under the nave of a cathedral, the jubilant choir and the holy scents rise into the souls.
Head Notes: Aldehydes, Incense Vapors
Heart Notes: Lily of the Valley
Base Notes: Benzoin Resin, Labdanum
Trudon candles are manufactured at the Trudon workshop in Normandy, France, using unrivaled know-how inherited from master candle makers.