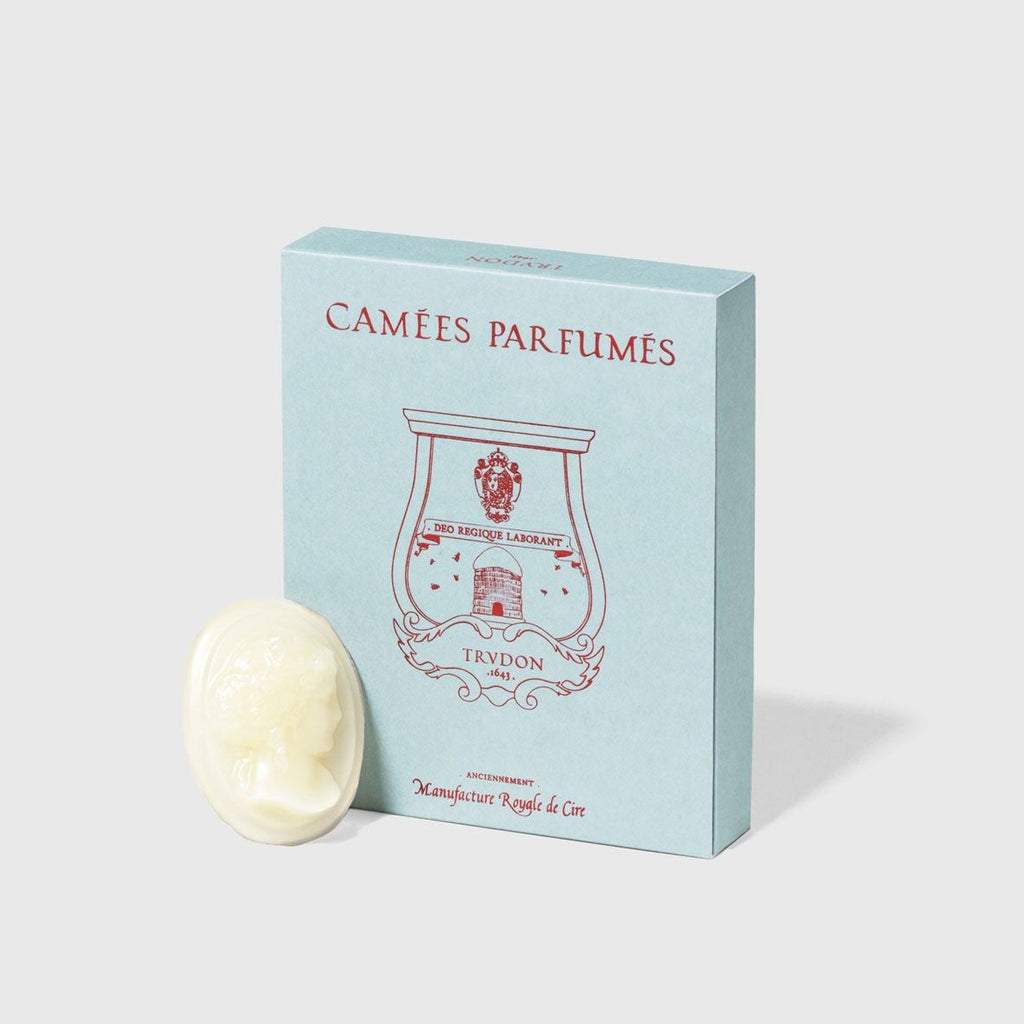 Trudon Cyrnos Cameo Wax Melts
£28.00
Trudon Cyrnos Cameo Wax Melts : Mediterranean Aromas
Box of 4
In its aromatic citrus garden, the sunny Cyrnos villa welcomed the flamboyant upper crust of early-20th century high society. Queens, poets and artists met in the shade of fig trees and parasol pines. They enjoyed a fabulous view and the easy life so typical of the blue Mediterranean shores. The villa benefited from Roquebrune's air of scented lavender mixed with the dry aromas of Provence.
Once the night-light is lit, the heated cameo will melt and spread its fragrance rapidly into the air. A scented wax cameo will diffuse 8 hours approximately.
Head Notes: Lemon, Myrtle, Thyme
Heart Notes: Cedarwood, Black fig, Lavender, Pine
Base Notes: Cashmere Wood, Musk, Patchouli
Petite size : Height 6.5cm, Diameter 5.5cm with burning time approx 18 - 20hrs
Classic candle 270g : Height 10.5cm, Diameter 9cm with burning time approx 60hrs
Trudon candles are manufactured at the Trudon workshop in Normandy, France, using unrivaled know-how inherited from master candle makers.