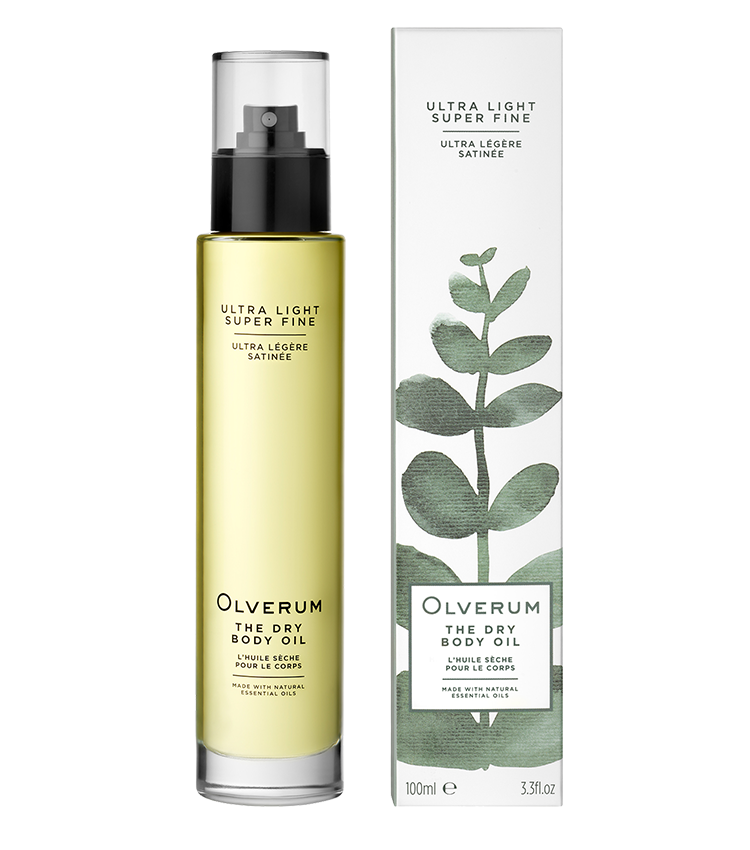 Olverum Dry Body Oil
£41.50
Olverum Dry Body Oil is almost instantly absorbed, this therapeutic dry oil mist is enriched with Alaria esculenta extract, which is known to boost the synthesis of collagen and hyaluronic acid, preserving skin's firmness and elasticity.
Expertly crafted and sublimely aromatic, Olverum Dry Body Oil combines over 30 essential and cold-pressed botanical oils, to leave skin feeling moisturised, smooth, and supple.
The Dry Body Oil is Vegan and cruelty-free, free from artificial preservatives, fragrance and colourants, Silicone, Mineral oils, Petrolatum, Sulphates, Pthalates, Parabens, Triclosan and animal derived ingredients.