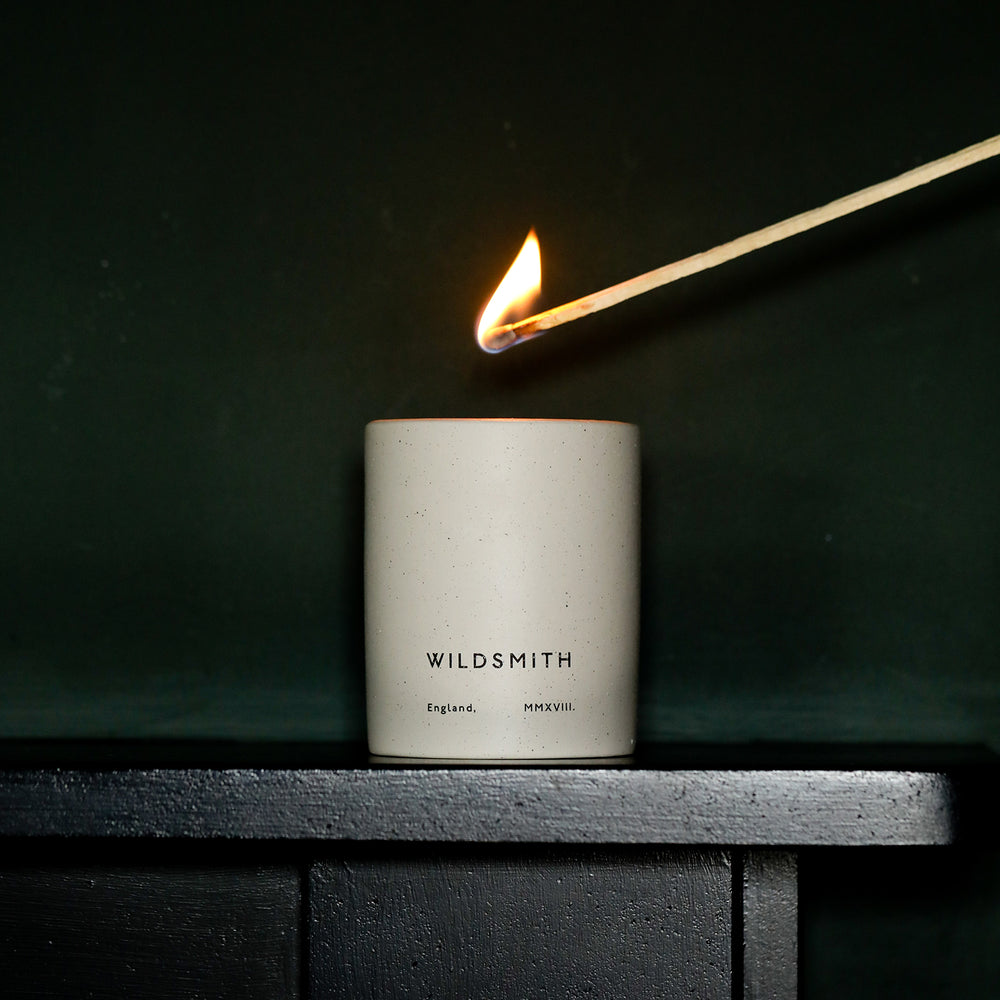 Wildsmith Bothy Candle
£75.00
Returning you to a simpler time, the scent of The Bothy Candle takes you on a journey through the luscious walled garden on the Heckfield estate, leading you to The Bothy spa where you can free your mindset and disconnect from distractions. A scent for all seasons, all rooms and all times of day, a crisp and pure fragrance for the home environment. A bouquet of green herbs and leaves - Sage, Rosemary, Peppermint and Palma Rosa deliver a bright and cleansing aroma with slightly sweet and floral notes. Botanical top notes include Chamomile, Rose and Sage. Lime adds a twist of citrus to this delicate, clean aroma.
Hand crafted in England, the candle is a blend of 100% natural waxes, traditional English botanicals and exotic woods. The scented wax is poured into stoneware vessels crafted in Stoke-on-Trent, the home of traditional English ceramics. Collaborating with artisans from one of the last potteries, opened in 1810, Wildsmith have created simply shaped vessels in hard-wearing vitrified stoneware with soft natural coloured matt glaze.
The Wax is 100% vegan blend made from Soy and Rapeseed with a 100% Vegan cotton and paper Wick.
Burn time: 60 hours approx.