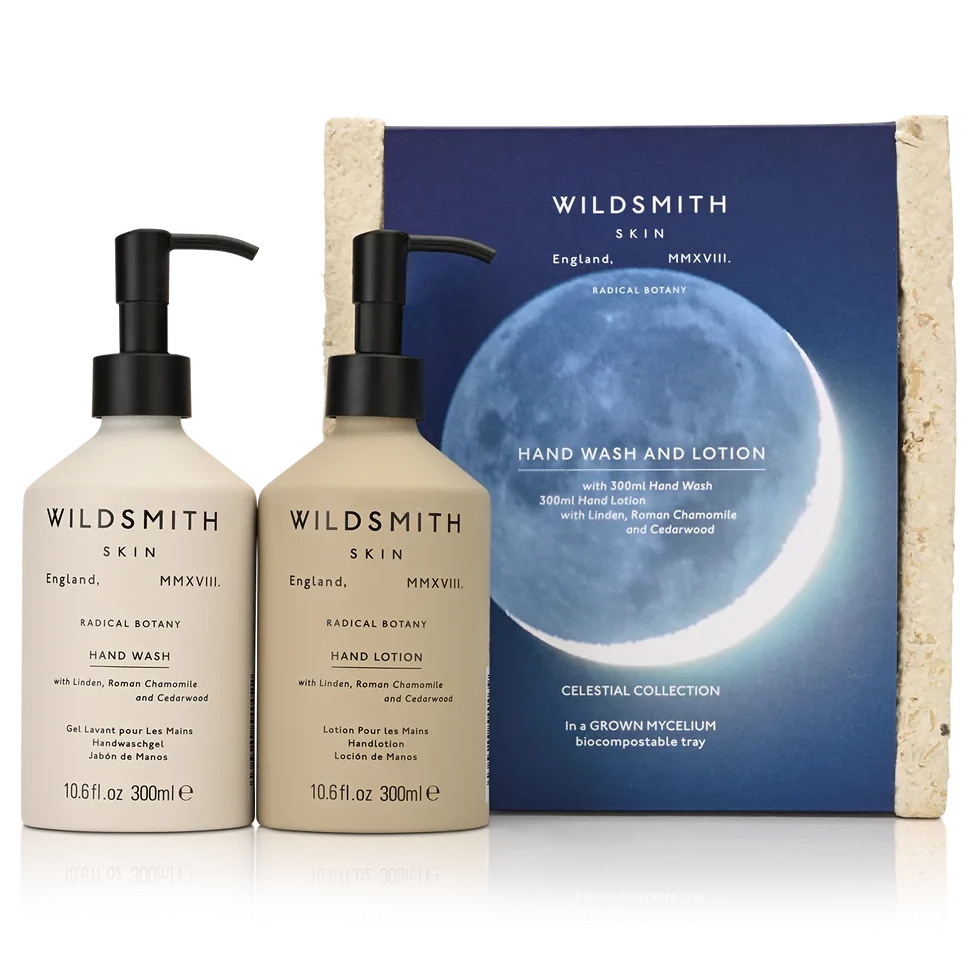 Wildsmith Biocompostable Gift Set
£58.00
Wildsmith's beautiful Hand Wash and Lotion is the ideal gift for friends, colleagues, family members, partners - anyone! A gift that is as good for hands as it is for the environment – the vessels are made from infinitely recyclable aluminium.
Contains:
Hand Wash 300ml  - A luxurious formulation with a balanced, restoring fragrance and velvety texture and natural surfactant system - a mild, naturally derived anionic (negatively charged) cleansing agent that helps to create the creamy, rich texture of the formulation. Fragranced with Linden, Chamomile and Cedarwood
Hand Lotion 300ml - A velvety hand lotion with a wonderful sensorial experience, inspired by the plants and botanicals found at Heckfield Place in Hampshire. Sweet Almond Oil contains Vitamin E and A to nourish skin and keep moisture locked in. Shea Butter helps to restore the skin's barrier and ensures a velvety texture on the hands.