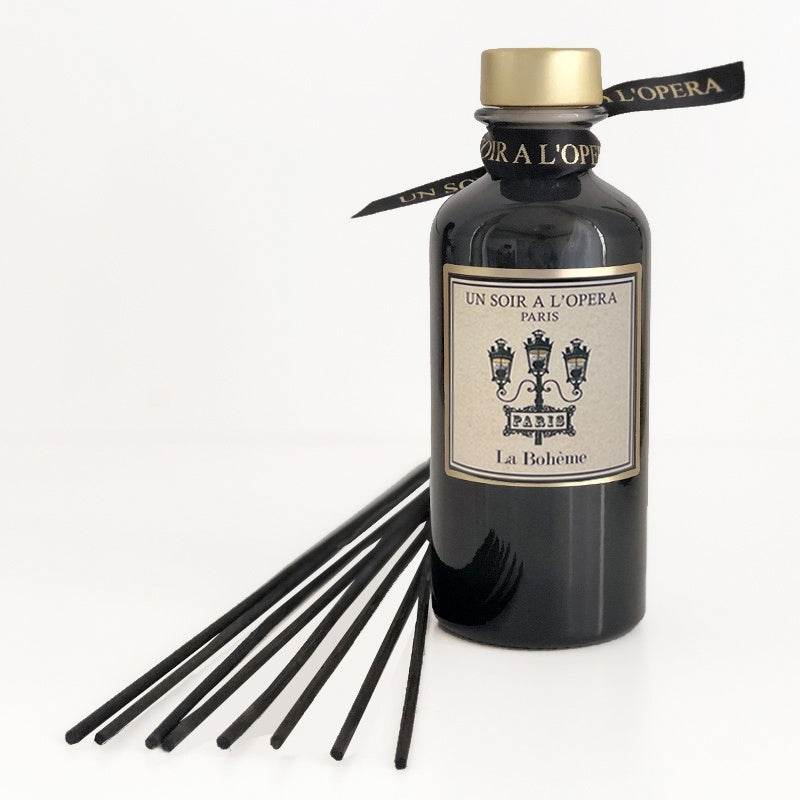 Un Soir à l'opéra La Bohème Diffuser
£46.00
La Bohème summons the scents of burnt wood in the fireplace of a Parisian attic room, ink and oil paint by artists from the Latin Quarter.​​​​​​​​
Thanks to its natural marrow, the fragrance is diffused by capillarity in your room to create a subtle and delicate olfactory ambience. The fragrance evaporates smoothly. Do not forget to return the stems regularly for a more intense diffusion.

Olfactive score:Fireplace, ink, gouache, violet, patchouli
Size: 15cm x 6cm
Size box: 29cm x 6cm
180ml. Approx 12 weeks scent.
Also available in Candle and Room Spray