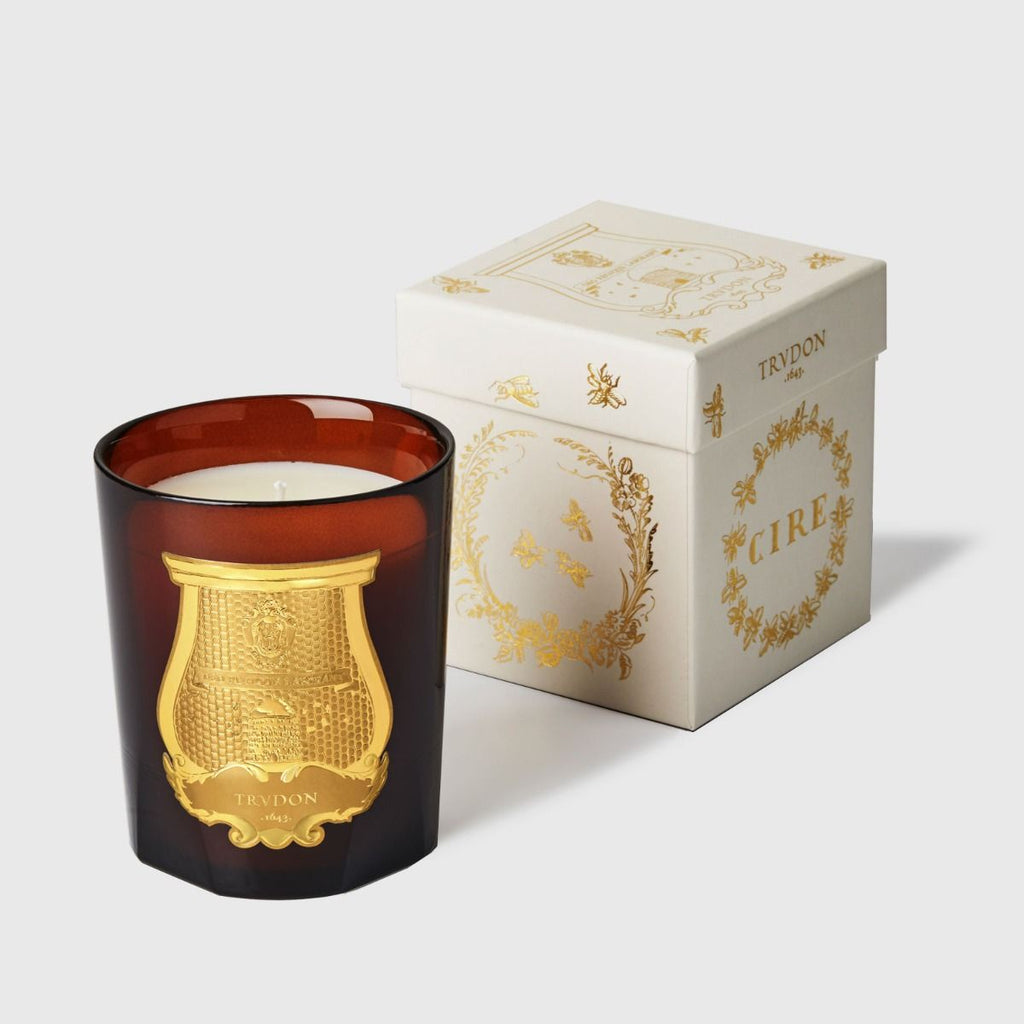 Trudon Cire Candle
£40.00
Trudon Cire Candle
The Cire scented candle is an olfactory representation of Cire Turdon, the scented candle reveals a unique perfume: behind the amber-colored glass, a beeswax absolute. Bees and beeswax have always been at the heart of the manufacture's History: since the 17th century, Trudon's motto is "Deo regique laborant", which means: "they (the bees) work for God and the King". 2019 marks a turning point for the Maison, as Trudon decided to financially help the Orne Dark Bee Conservatory, with the partnership of the Perche Nature Park. 4 percent of all sales of the Maison's Cire candle will go toward the saving of Orne Dark Bees.
Head Notes: Bergamot, Waxed wood, Honey
Heart Notes: Beeswax absolute, Sandalwood, Cinnamon essential oil
Base Notes: Tonka Beans, Patchouli essential oil, Musk, Vanilla
Petite size : Height 6.5cm, Diameter 5.5cm with burning time approx 18 - 20hrs
Classic candle 270g : Height 10.5cm, Diameter 9cm with burning time approx 60hrs
Trudon candles are manufactured at the Trudon workshop in Normandy, France, using unrivaled know-how inherited from master candle makers.