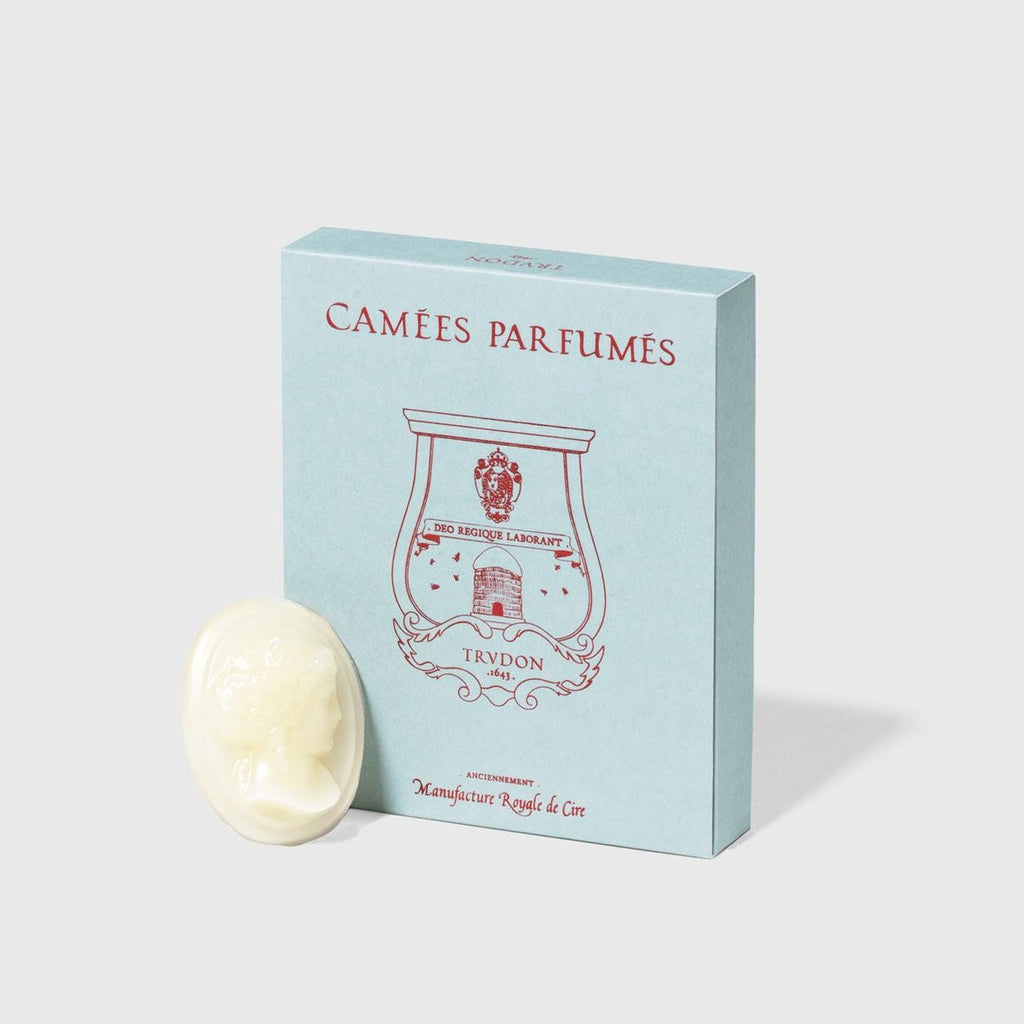 Trudon Abd El Kader Cameo Wax Melts
£28.00
Trudon Abd El Kader Cameo Wax Melts : Moroccan Mint Tea
Box of 4
A gust of freedom blowing from the Mascara coast and the mountains picks up on its way the green scents of fresh mint, the rashness of fights, ginger's hot and peppered air and the perfume of tea and tobacco from the Ouled Nail tribe.
Once a night light is lit, the heated cameo will melt and spread its fragrance rapidly into the air. A scented wax cameo will diffuse 8 hours approximately.
Head Notes: Blackcurrant Bud, Lemon, Clove, Ginger, Mint, Apple
Heart Notes: Jasmine
Base Notes: Vanilla
Trudon candles are manufactured at the Trudon workshop in Normandy, France, using unrivaled know-how inherited from master candle makers.