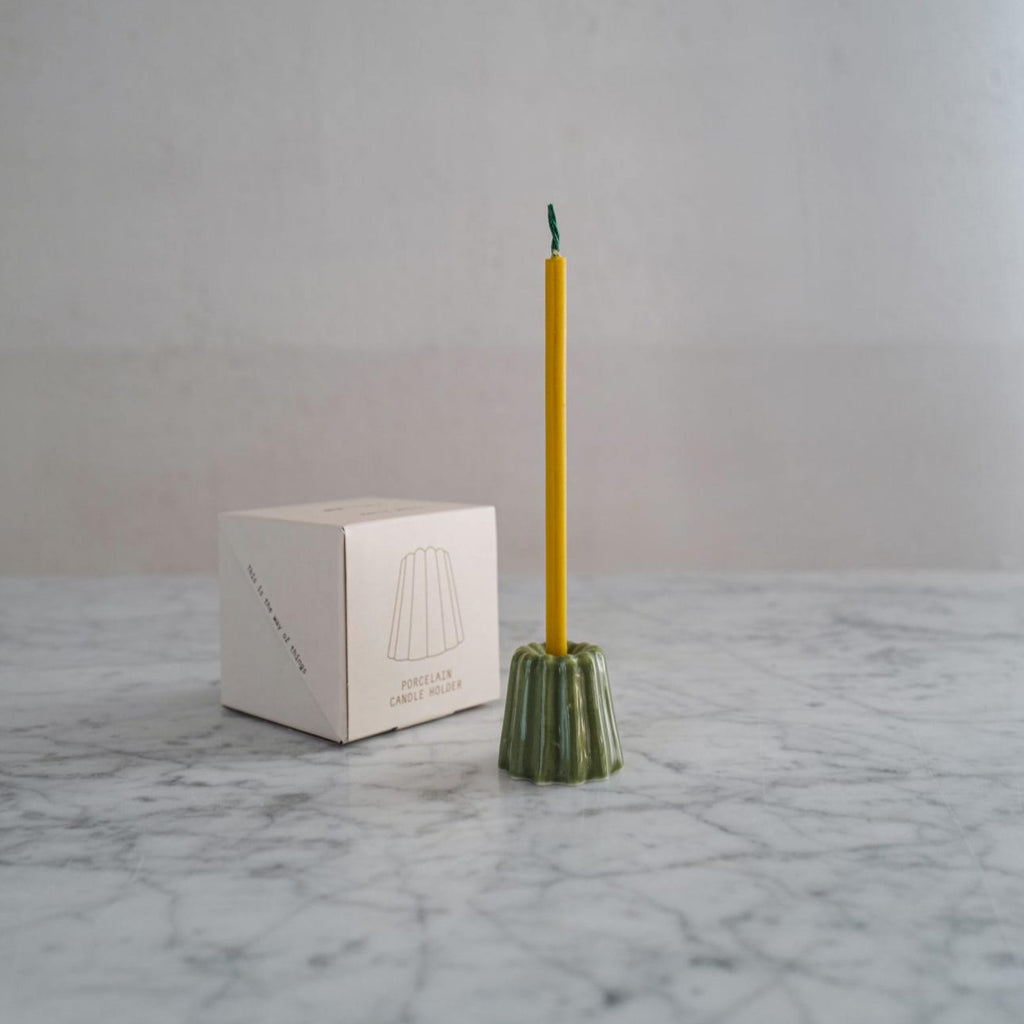 OVO Things Porcelain Canele Candle Holder
£18.00
OVO Things Porcelain Canele Candle Holder
For the most creative table-sets of your own on occasion no matter big or small. 
Handcrafted candle holder from porcelain for thin (0,5 cm diameter) candles. Holders come in matte white or matte grey glaze.
Fits for OVO Things' Slim or Birthday Candles. 
As a handmade object the candle holders may differ slightly in colour or shape. 
Height - 3 cm, base diameter - 3,3 cm, hole diameter - 0,6 cm (fits for Slim or Birthday Candles).   
These tiny caneles are handcrafted in small batch production by a manufacturer in Lithuania. This involves liquid porcelain being poured into moulds, one at a time; then set aside and dried out, later fired in a kiln at high temperatures, glazed in several steps, washed and trimmed, a  time consuming process using just simple tools and skilful hands.