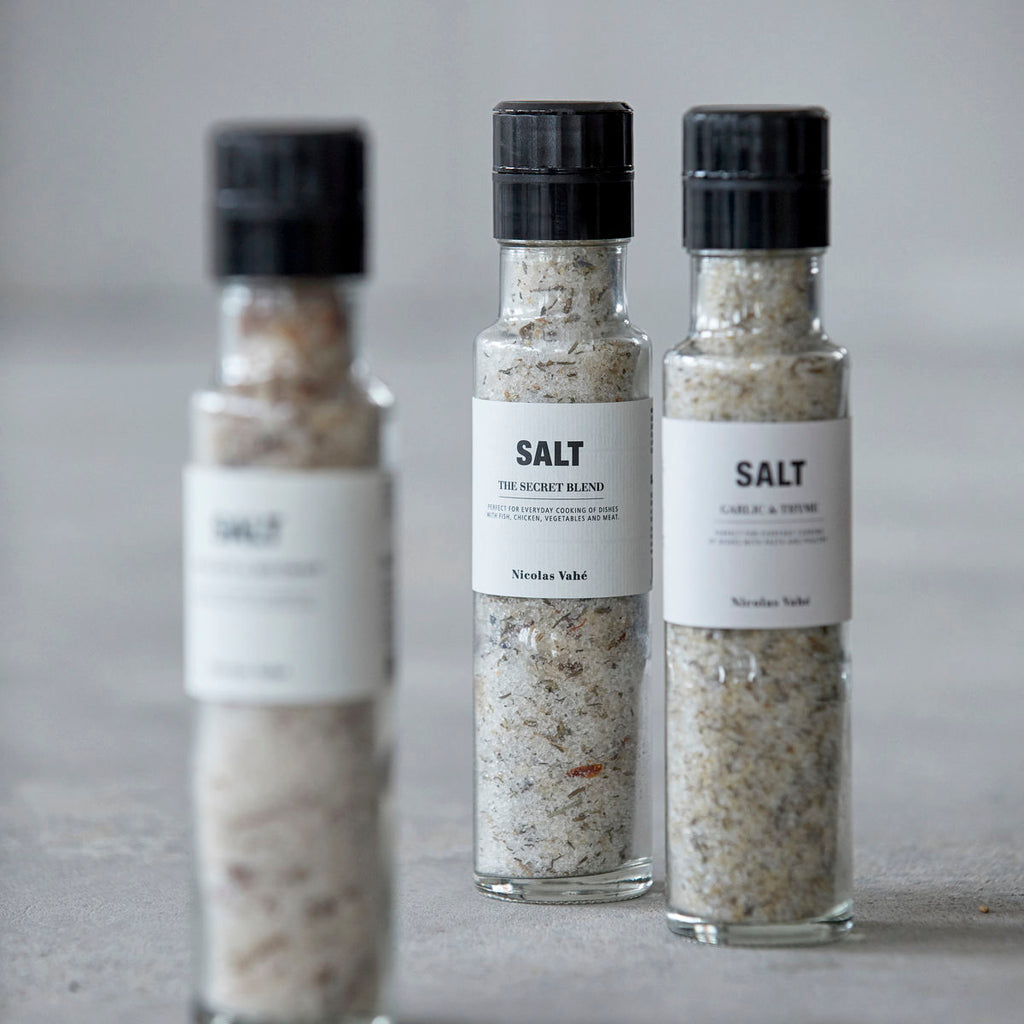 NV Salt Secret Blend
£9.50
Nicolas Vahé's secret blend is a must have in any kitchen.
Enjoy the flavourful taste of lavender, sundried tomatoes, black pepper, thyme, rosemary, garlic and… The salt comes in a practical grinder that also has a beautiful design, which makes it a very decorative item in any home.
Ingredients: 95,8% salt, sundried tomatoes, garlic, thyme, rosemary, lavender flowers, black pepper.
Once opened: consume within 16 months.
Produced in France