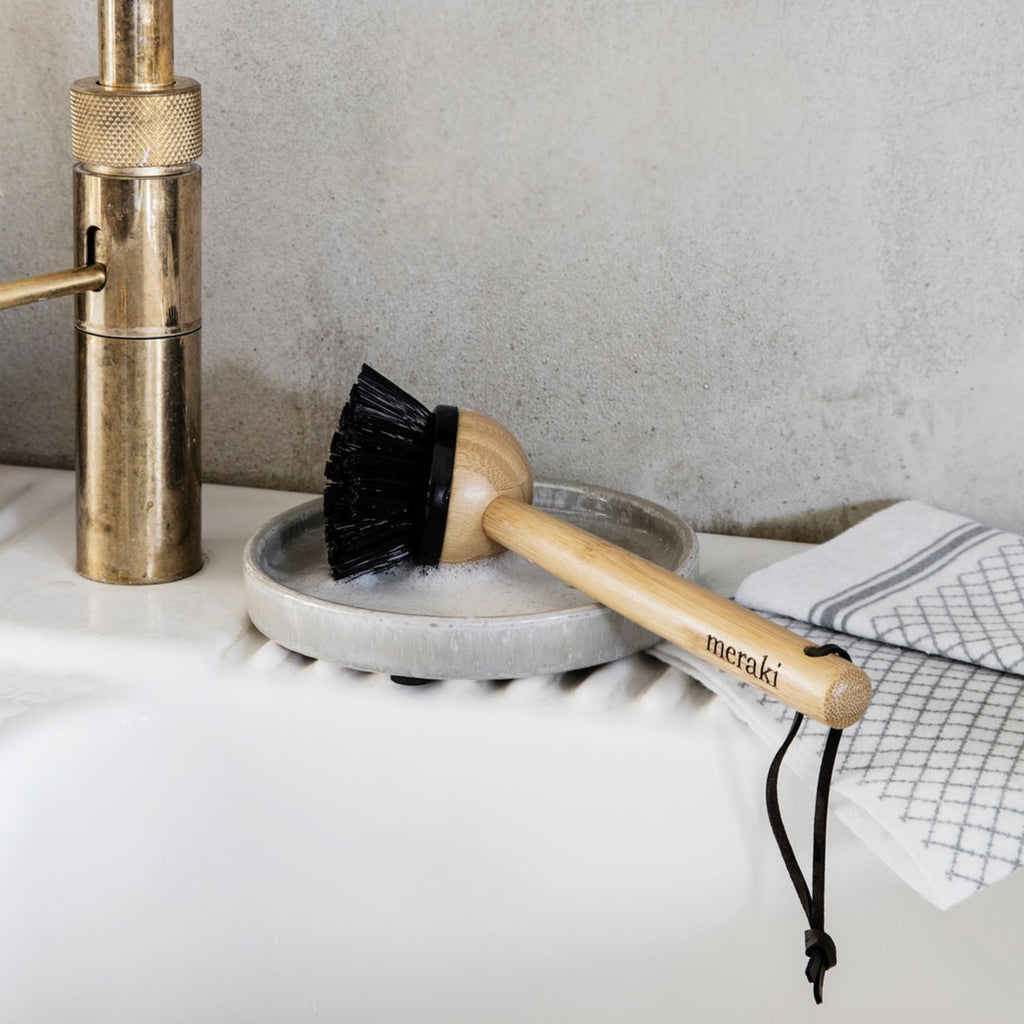 Meraki Dish Brush
£13.50
A beautiful and functional dish brush with a bamboo handle in either natural finish or black stain. The brush has a great grip that allows you to do the dishes without compromising on comfort.
The handle gives you a comfortable grip while the brush itself is replaceable to prolong the longevity of the dish brush When you are done using the dish brush, simply hang it on a hook thanks to the strap. 
Pair it up with Meraki's Herbal Nest dishwash for the ultimate dishwash experience.