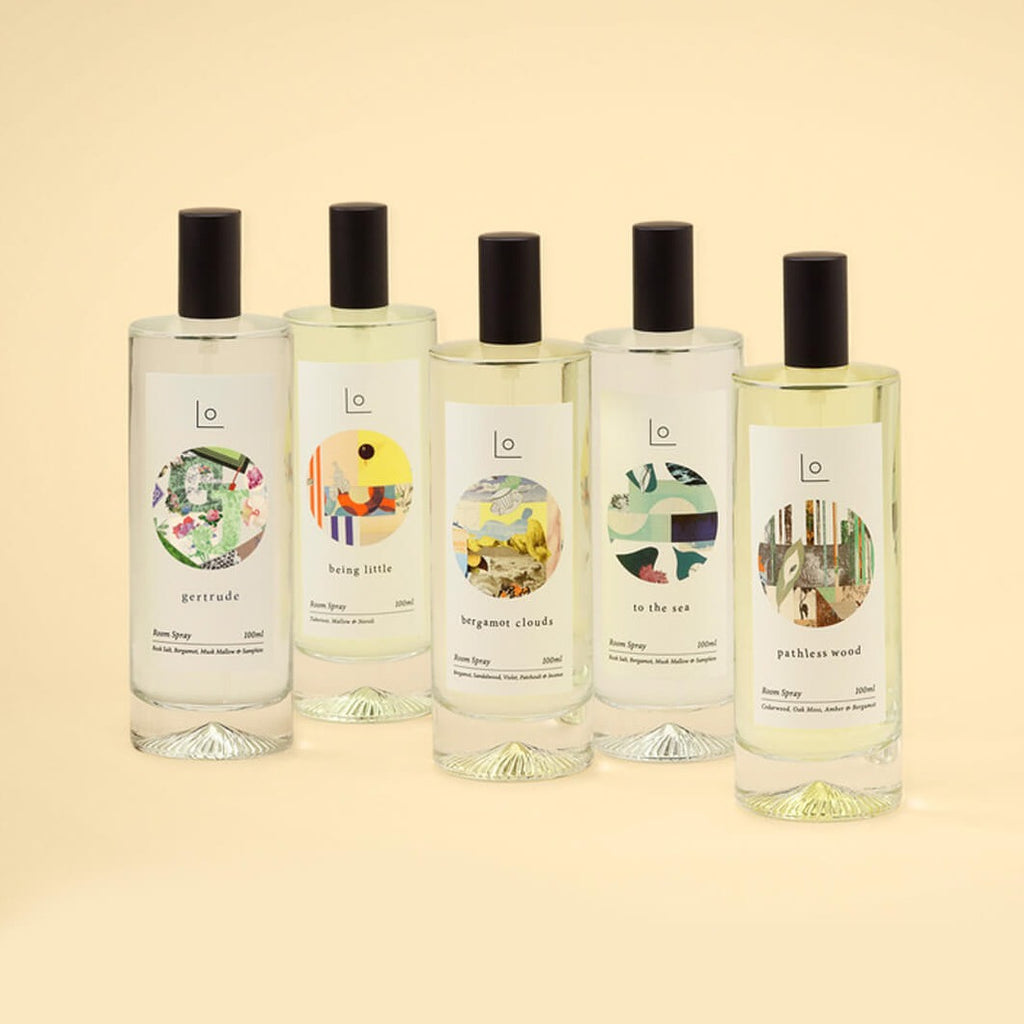 Lo Studio Room Spray
£35.00
Lo Studio Room Spray
As a compliment to the candles, we are stocking 4 of LO Studio's Room Spray fragrances, Gertrude, Bergamot Clouds, To The Sea and Pathless Wood.
These room sprays are perfect for scenting both large and small spaces. Spray in to the air or on soft furnishings from a distance of 40cm for a longer lasting fragrance. 
They have been tested on white linen, and no staining occurs.
The sprays contain no artificial colouring, and no fragrance boosting chemicals
VEGAN
100ml