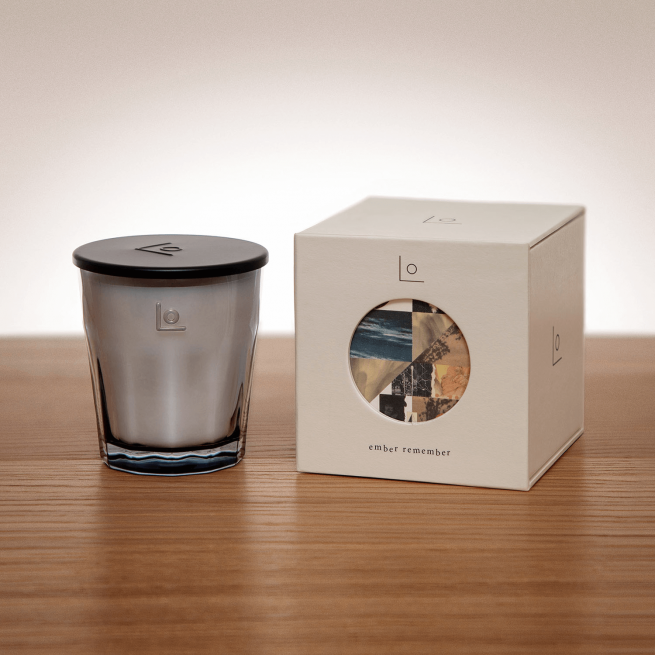 LO Studio Candle: Ember Remember
£49.00
Lo Studio Candle: Ember Remember
Scent notes: Cedar Fir, Oud, Amber, Incense & Birch Tar. Dark and woody, this is perfect for sitting rooms and libraries, the perfect autumnal candle though we would burn it all year long.
These beautifuly packaged but environmentally conscious hand poured candles are made in the UK 
Large glass holder is 220ml and can be re-used as a drinking glass or a tealight holder and the metal lids are great for keeping the dust away from the surface of any candle to improve it's burn quality - burn time approx 60 hours.
Travel tins are 125ml and burn time approx 30 hours. Ideal also for those wishing to try a smaller candle before committing to buy the larger size.

Lo Studio candles use 100% natural non GM vegetable wax which is fully sustainable, fully traceable and replenishable. VEGAN (no animal fats or beeswax used)
They only use essential oils, absolutes, resinoids and balsams and wicks are made from a mix of cotton and paper.
Produced in small batches for freshness.