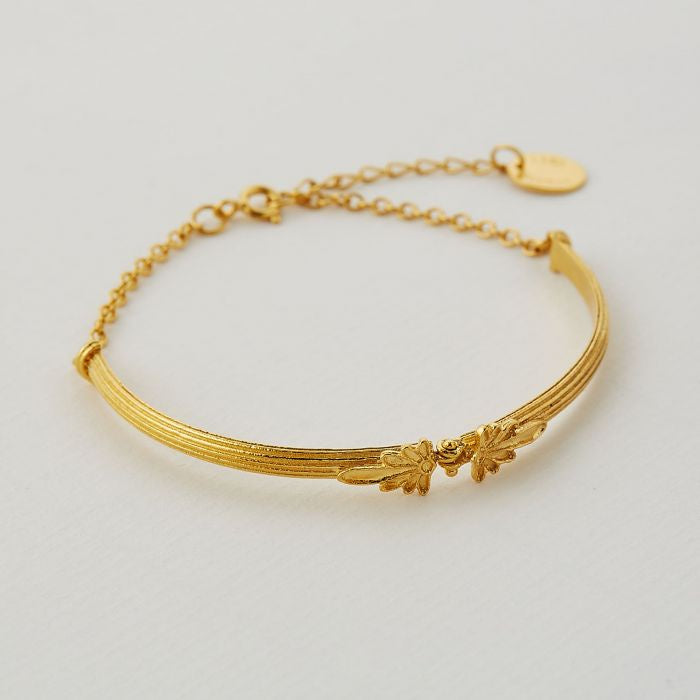 Alex Monroe Hinged Column Bracelet with Ornate Detailing
£200.00
Hinged Column Bracelet with Ornate Detailing

24 carat Gold plated Sterling Silver
Our hinged column bracelet has been handmade by our expert jewellers in Sterling Silver, with the option of licensed Fairmined Gold Plate. This plating has been responsibly sourced from the Iquira Mine in the Huila region of Columbia.
Passed down over centuries of storytelling, our Fables collection sees Alex and our design team craft a glittering world of folklore and morality inspired by the age-old wisdom of Aesop.

Alex Monroe Jewellery is inspired by nature and handcrafted in his London Workshop.