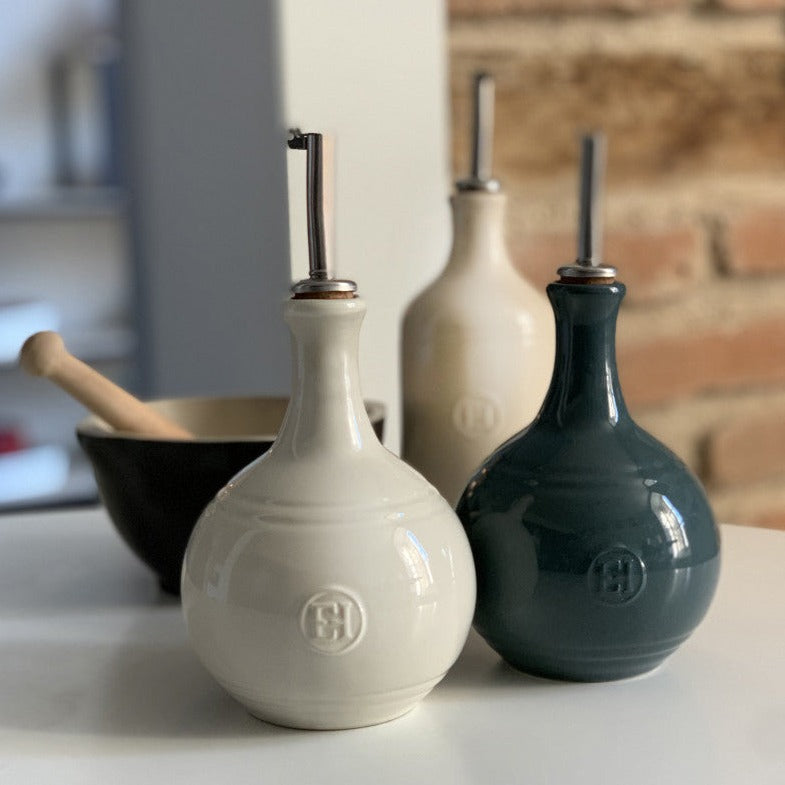 Emile Henry Vinegar Flask
£38.95
An indispensable tool for elegantly conserving vinegar bought in bulk or for preparing your own flavoured vinegar mixtures.

Made from natural materials, our ceramic protects your vinegar from the light in order to preserve the aromas and flavours and prevent the formation of bacteria. The stainless steel and cork pourer stops the air circulating and facilitates use when deglazing, preparing a marinade or simply making a salad dressing.

The rounded shape of the Vinegar Cruet makes it easy to handle and complements the Oil Cruet, making an attractive duo without getting them mixed up.

All Emile Henry products are made in France.