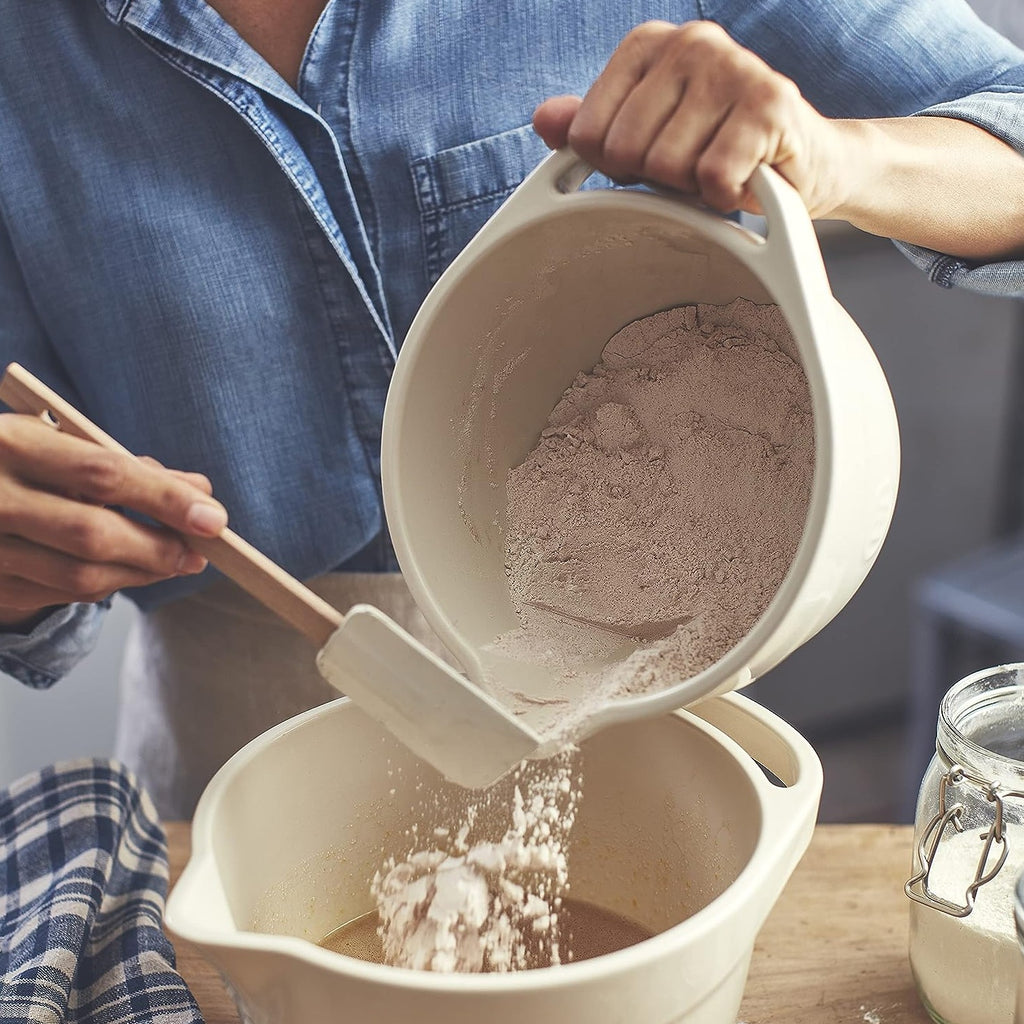 Emile Henry Clay Mixing Bowl
£50.00
Emile Henry Clay Mixing Bowl
Easy to handle, stable and sturdy, healthy and durable, the Emile Henry Mixing Bowls allow even small hands to have a strong grip and to hold the bowl firmly and safely while mixing.

Plus, lifting or tilting it with one hand is a breeze, even when the bowl is full and the wide spout allows you to channel the mixture neatly, thick or thin.
Ideal use for the 'bain-marie' technique and microwave friendly.

Ceramic is also a healthy, durable material which doesn't oxidize the contents nor release toxic substances. And it's resistant enough for use with an electric whisks, easy to wash and dishwasher safe. 
Available in 3 sizes:
2.5L: Height 13.5cm Dia 24.5cm
3.5L: Height 14.5cm Dia 27cm
4.5L: Height 16cm Dia 29.5cm

All Emile Henry products are made in France