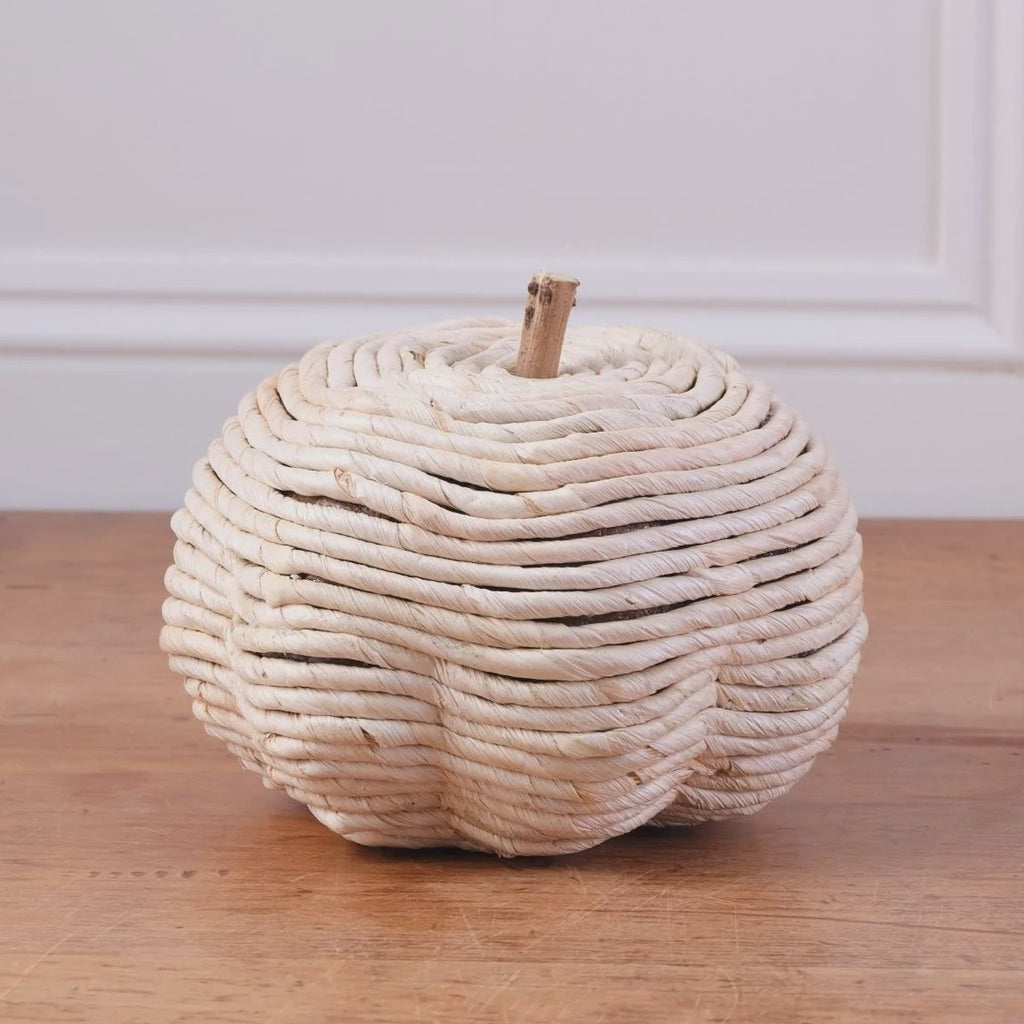 Cream Small Straw Pumpkin
£22.95
Cream Small Straw Pumpkin
Create a lovely Autumnal display in shades of orange, cream, brown, yellow and grey by combining pumpkins from our Halloween collection.
This cream straw pumpkin will bring a touch of Halloween and Autumn to any home and can be used year after year and become a family favourite.
It measures approx. L15cm / W15cm / H16cm.
Please note: this is not suitable for children under 5 and is not a toy.