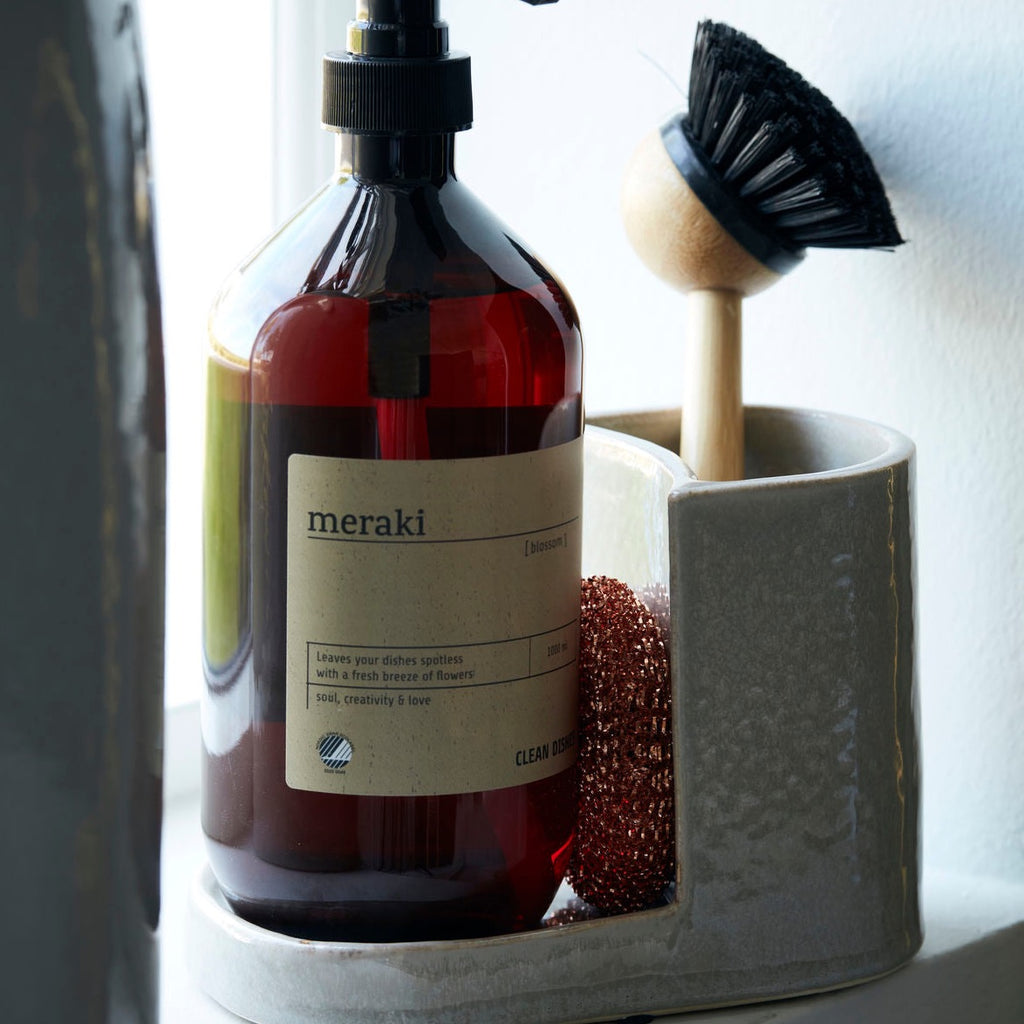 Ceramic Brush and Soap Holder
£29.50
Gather your dishsoap and dish brush in this timeless and minimalist holder.  Instead of leaving your items around on the kitchen counter, keep them together in one place. This makes it easier for you to clean the tabletop and it simply looks stylish with an organised kitchen space. Made of glazed earthenware with a greyish glaze, this brush and soap holder from Meraki adds to the calm and natural feel in your kitchen.
w: 18 cm, h: 12.7 cm
Perfect accompaniment to the Meraki dishwash and brush set for any stylish new kitchen.